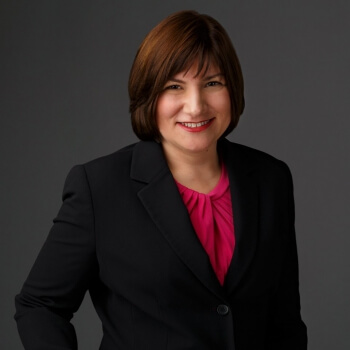 Mortgage Cadence announced today the appointment of Audra Agen as Software Sales Manager. A seasoned veteran of the mortgage lending industry, Audra has spent the last 22 years having worked almost every step in the lending 'line', including wholesale and correspondent sales, loss mitigation and Fintech sales.
In her role as SSM, Audra will provide comprehensive assessments of and recommendations for digital lending under the Enterprise Lending Solutions organization.
"It is a huge honor to be the only woman on the Enterprise team, and I aspire to be a leader and mentor for other women who chose this path as it is absolutely essential that we look to increasing the diversity in the industry and support their success," said Audra.
An Arizona native, Audra and her husband reside in the Phoenix Valley. With their son Gavin in college and daughter Gabrielle a senior in high school, the next chapter of her life as an empty nester brings a wide array of life choices that they look forward to exploring.
"We are very excited to have Audra on board," said Matt Hydrew, SVP Enterprise Solutions. "With her deep industry knowledge, sales acumen and overall experience she will be a great contributor to our vision of being the last digital lending platform our clients will ever need."
March 28, 2013 – Mortgage Cadence LLC, a leading provider of Enterprise Lending Solutions (ELS), Document Services and Compliance for the financial services industry, announced today the promotion of Jacob Petersen to Chief Service Officer, effective immediately. Petersen, currently president of Finale Document Services, assumes front-line customer service responsibility for all Company product lines, including Orchestrator, Symphony, Prelude, Finale and Opus. He continues to lead Finale as well.
"Customer service is one of three tenets in our vision statement. This move puts additional emphasis on this important area. Creating a chief officer role that focuses on client service across all products supports our expanding organization as well as our greater prominence in the mortgage industry," said Mortgage Cadence CEO Michael Detwiler.
Mortgage Cadence is well ahead of its plan from a new customer and product suite integration perspective since its acquisition of Prime Alliance last July. Leading mortgage lenders are positioning for the coming change in the market, where delivering a memorable borrowing experience while steadily increasing compliant efficiency are the essential elements of success. "Our customers rely on us for more than technology. Under Jacob Petersen's leadership Mortgage Cadence will be known for its service as well as its solutions," added Detwiler.
Petersen holds an MBA as well as Bachelor of Science in Finance and Economics from Wayne State College. He has been leading customer service and quality control teams within the mortgage industry throughout his career, joining Mortgage Cadence in 2010. "Working with customers as part of their team and their success is what I enjoy most. I am also pleased by the opportunity to build a world-class team for our organization," said Petersen.