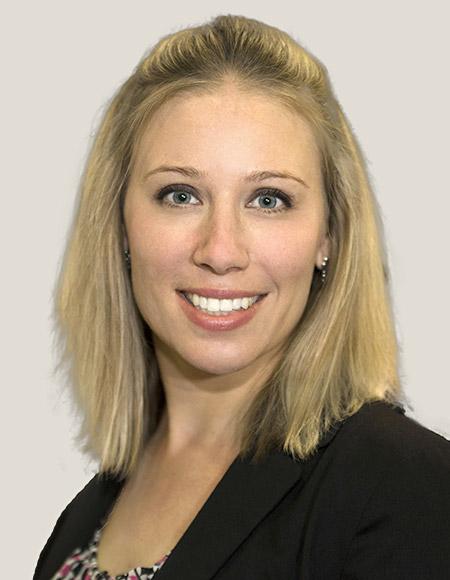 DENVER, March 31, 2022 – Mortgage Cadence, a subsidiary of Accenture (NYSE: ACN), has announced Sarah Claeys as its new Executive Vice President of Client Delivery. 
A seasoned veteran of the mortgage and technology industries, Claeys will be leading Mortgage Cadence's pre-sales engineering, solutioning and delivery teams. Her role is critical as she will not only ensure that prospects accurately understand the Mortgage Cadence Platform (MCP) and its capabilities, but she will also work alongside new customers, making sure solutions fit their needs and are successfully implemented.
MCP is a cloud-based digital lending platform that is uniquely positioned to provide a complete and highly configurable, end-to-end single loan origination system. Featuring advanced automation, high-quality analytics, open services strategy and intuitive design, the Platform delivers a seamless experience from application to closing.
"This is a very exciting time to join Mortgage Cadence," said Claeys. "The company has an incredibly innovative platform, and I look forward to being able to work with lenders across all product and channels to deliver solutions that are tailored to best fit their needs."
Prior to joining Mortgage Cadence, Claeys served as Vice President of Product Strategy and Delivery at Credit Union Student Choice. She also brings nearly twenty years of experience in business and product development, management, strategic planning and technology leadership from companies such as Computershare US and LenderLive Network.
"Sarah will be such a valuable asset as we continue to deliver MCP," said Pete Espinosa, CEO of Mortgage Cadence. "Her role covers so many critical functions, and we are confident that her extensive experience in mortgage and technology makes her the perfect candidate to lead our pre-sales engineering, solutioning and delivery teams."
About Mortgage Cadence
Mortgage Cadence delivers the industry's most complete, modern, cloud-based digital lending platform designed to provide an exceptional user experience throughout the entire mortgage lending life cycle, across all channels and products. With a leading borrower point-of-sale through closing collaboration tools, the end-to-end platform is both complete and configurable offering an open-architecture designed to meet the needs of today's lenders. The platform enables lenders to work more efficiently, leveraging automation and workflow tools that deliver an excellent borrower, sales and operational user experience. For more information visit www.mortgagecadence.com.
###
Media Contact:
Megan Martin  
EVP, Marketing  
Mortgage Cadence  
516.480.6765