DENVER, March 23, 2023 – Mortgage Cadence, a subsidiary of Accenture (NYSE: ACN), has announced George Morales has joined the company as its new Reverse Mortgage Product Manager.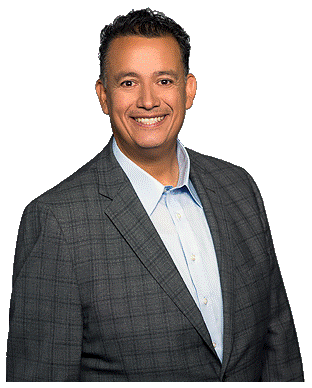 With 24 years of mortgage & real estate industry experience; 11 of those in the reverse mortgage sector, Morales will use his experience to focus on product strategy and subject matter expertise for the Mortgage Cadence Platform (MCP) as it pertains to Reverse Mortgage loan origination and the Reverse Mortgage market. He will manage reverse mortgage enhancements in MCP and supporting products, provide business case support and rationale for the enhancements, and serve as an in-house reverse mortgage expert for MCP and its clients.
"The mortgage industry is poised to look for growth opportunities beyond traditional loan products which is where reverse mortgages come into play," said Morales. "That's why I'm so enthusiastic about Mortgage Cadence; the ability to originate traditional loan products and reverse mortgages in a single system is revolutionary on several fronts!"
Prior to joining Mortgage Cadence, Morales served as Vice President of Reverse Mortgage lending with The Sless Group of Primary Residential Mortgage Inc (PRMI) where he was key in developing strategy, directing branch/loan originator relations, overseeing reverse mortgage products, pricing, compliance, and relationships with vendors and other industry partners. He brings years of multi-channel experience in sales, marketing, management, strategic planning, and origination expertise for companies such as American Advisors Group (AAG) and other players in the reverse mortgage sector.
"We want to help grow Reverse from being a specialized product to one that is part of a broad suite of products that Lenders can offer to borrowers," said Seth Hooper, EVP of Product Management at Mortgage Cadence. "We are really excited to have George on board, who will be an invaluable asset for us in the Reverse space."
#
About Mortgage Cadence
Mortgage Cadence delivers the industry's most complete, modern, cloud-based digital lending platform designed to provide an exceptional user experience throughout the entire mortgage lending life cycle, across all channels and products. With a leading borrower point-of-sale through closing collaboration tools, the end-to-end platform is both complete and configurable offering an open-architecture designed to meet the needs of today's lenders. The platform enables lenders to work more efficiently, leveraging automation and workflow tools that deliver an excellent borrower, sales and operational user experience. For more information visit www.mortgagecadence.com.
Media Contact:  
Megan Martin  
EVP, Marketing  
Mortgage Cadence  
516.480.6765